Providing outstanding website design, quick turnaround on maintenance, and cost effective service to our clients since 1995.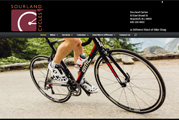 We work with you to create effective, visually appealing, and fully responsive websites with costs, quick turnaround, and customer service that high-end agencies can't match.
Princeton Online's hosting includes 25 email addresses, DNS maintenance, notification of domain renewals, unlimited disk space, unlimited bandwidth, and mirrored content in case of catastrophic server failure. Our websites have up-to-date, state-of-the-art website security and firewalls.